Soul Adventures
- Isle of Man
Disconnect from the Daily Grind and Reconnect with Nature
Soul Adventures Isle of Man is set out to create breaks and adventures for people like you and I which we will go wild for. They are for people who want to disconnect from the daily grind and reconnect with nature, our soul events are created for you.
Your Soul Adventure Gift Card
Birthday, Anniversary, Christmas coming up? Get your Soul Adventure Gift Card..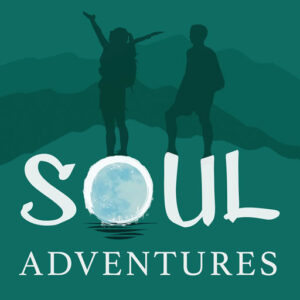 Buy Gift Card
Full Moon Walks
We love being outside on the dark autumn evenings and our Full Moon events are back for the Autumn/Winter season.
---
River Canoe Events
Taking an open canoe down the Sulby river, you will be transported to another place as far from the daily grind as you can get.
This is a wonderful leisurely canoe journey on the Sulby river, a place where you'll find so much peace and tranquillity, you'll think you're a million miles away from your busy Island life.
---
Waterfall Walk and Dip
We have combined 3 of our favourite things to do at Soul Adventures to create a wonderful adventure which will leave you feeling Fully Alive. Walk, water and culture.
---
Cold Water Therapy Sessions
We invite you to share your Cold Water immersion experience with a group of like minded people. Step out of your busy life  for an hour and reconnect with that inner child and with nature.
MORE EVENTS